Favourite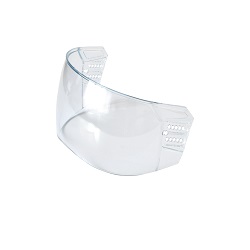 Replacement visor for CONVEX17- Made from VISION17 visor.- B...
Detail
BOSPORT PROTECTIVE FACE SHIELD AVS-20 PRO
Face shield exclusively made in the Czech Republic by BOSPORT s.r.o. model AVS-20 with great optical quality from a professional manufacturer.PRO- Polycarbonate with antifog and antiscratch layer. • protective shaped face shield...More information >>
.
Buy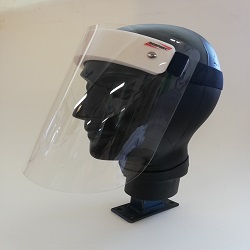 Face shield exclusively made in the Czech Republic by BOSPORT s.r.o. model AVS-20 with great optical quality from a professional manufacturer.
PRO- Polycarbonate with antifog and antiscratch layer.

• protective shaped face shield as protection against body fluids or chemicals

• it is a CZECH PRODUCT suitable for the protection of all persons in direct contact with other people

• high-quality, thermoformed polycarbonate with a thickness of 1 mm

• in the upper part there is a comfortable sweatband made of Czech material with a certificate of health safety for contact with the skin (certificate can be supplied on request)

• the attachment to the head is made of 30 mm elastic with a simple size adjustment for comfortable use (Czech product with a certificate of health safety for contact with the skin, the certificate can be supplied on request)

• thanks to the shape of the sweatband and the offset of the shield from the face, it is also suitable for wearing with glasses, a respirator, etc.

• dimensions: 240x280mm

• weight: 98g

• washable shield, suitable for repeated use

• it is possible to buy a cleaning emulsion and a microfiber tissue, this cleaning set is not part of the product

• the product is not CERTIFIED